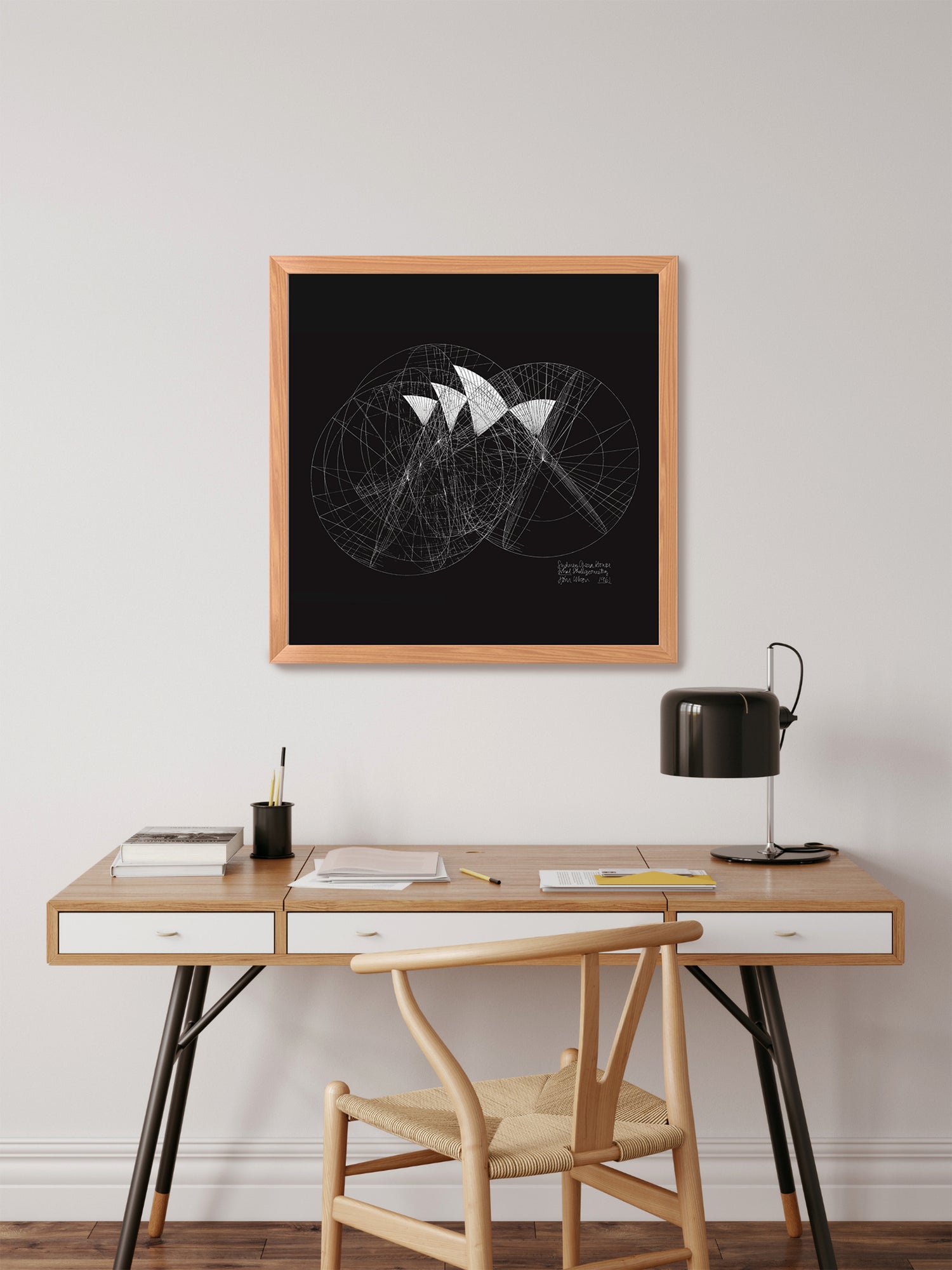 Amazing architecture for your wall
Look around. We are surrounded by architecture. It shapes our lives and everyday life.
Architecture can be brilliant. Like Jørn Utzon's Opera House in Sydney.
Here, Jørn's simple drawing also shows the enormous complexity that lies behind the otherwise simple and striking expression of the roof.
And then it is an original motif and one of our many special prints that will adorn your wall.
Yes please, let me see the poster
Posters with fantastic architecture. By Jørn Utzon. Famous for the Sydney Opera House.
"I like to be on the edge of what is possible", said Jørn Utzon. He is one of the world's most famous architects. Here you get a special impression of his work. Which you can only buy here or in our store at the Utzon Center.